Hello again boys and Women of Greedy Goddesses! First off, let Me just say thank you to all of those who have been with Us since the very beginning. We will never be able to repay you for your support of this growing community. And boy are We growing! We've launched a no-holds-barred advertising campaign. We will be advertising on all of the fetish, femdom, findom, financial domination, blackmail money slavery, etc etc websites We can find! If you know of one that you think would benefit Us (Either for paid advertising or banner exchanges) We'd love to hear about it! Send Us an email at GreedyGoddesses@Gmail.com !
As for other news about the site, We've added a twitter feed with all of Our favorite findoms. If you want to be added to the list, simply follow @GreedyGoddesses on twitter and mention (@) Us to let Us know! For this first batch of Divas, We gave priority to those who followed Us and promoted Us from the beginning, but We've got plenty of room for more financial domination Mistresses and femdom Princesses!
–
Speaking of Princesses, Mistress Kiara is living the Princess lifestyle indeed!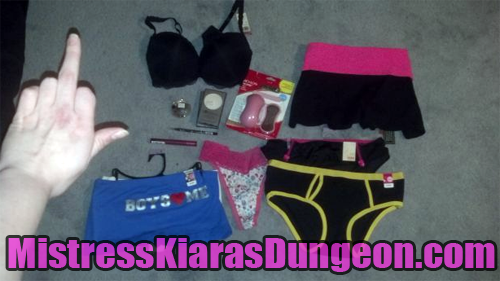 Just got back from shopping with your cash – got Myself some sexy new panties (look for them in clips soon!), some makeup, and a new ped egg. I didn't NEED any of it – especially the new ped egg (I just left Mine at Princess Mandy's), but since it's not My money, why not? LOL! And here's a pic of Me wearing that hot lip stain – where have you been all My life!?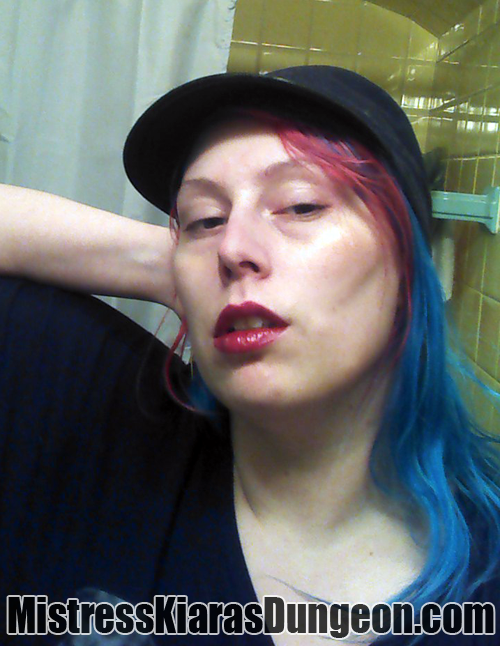 Oh, that reminds Me, Mistress Malvasia and I are going to be doing a real time shopping trip with a sub next week, so get used to tribute porn – My blog is gonna be full of it!
Read More at Financial Domination Mistress Kiara's Femdom Dungeon
–
Mistress Ceara Lynch just got back from Hollywood!
Recently I got back from a trip to Hollywood; a little get away to relax, do some shopping, check out the sights and lay on the beach. I stayed with my friend Mike, a successful mainstream porn director who I met at AVN earlier this year. He was nice enough to lend me his spare bedroom in his gorgeous sky rise penthouse during my stay. There are certainly worse places I could have been.
The apartment was spacious and beautiful. Nicely decorated with white walls, bright colorful accents and floor to ceiling windows all around. I must have took a million selfies while I was there.
The location was great too. I walked up Sunset Blvd toward Runyon Canyon every morning. On the first day I was stopped by the a film crew asking if I wanted to be interviewed for a show on the history channel called "America's Secret Slang." They were laughing about the fact that the woman they just previously interviewed was a dominatrix. Imagine their surprise when I told them I was too, albeit a cyber version.
Read more about Her interview, some of the sexy chicks She met, and see some SERIOUSLY hot pics on Her blog!
–
Princess Laura is going on vacation – on your dime!
Good morning you lowly lot!!
This week has gone by so fast!!! Lots have happened….
Iv had some very nice tributes and gifts arrive. My sexy spiked bra arrived from tom, my colour changing fire place come & I love it, a Vivienne Westwood necklace from John Martin arrived and some more flat pack furniture arrived (yah lol) See photos below…
Me and my man have booked a last minute holiday for this Sunday! I can't wait to get away and relax in the sun. We are jetting off to Lanzarote for 4 nights. It's even more exciting because I used your tributes to pay for it!! Hehe…
Read More at Mistress Laura's Blog!
–
Mistress Meggerz is draining another piggy, and She has some demands: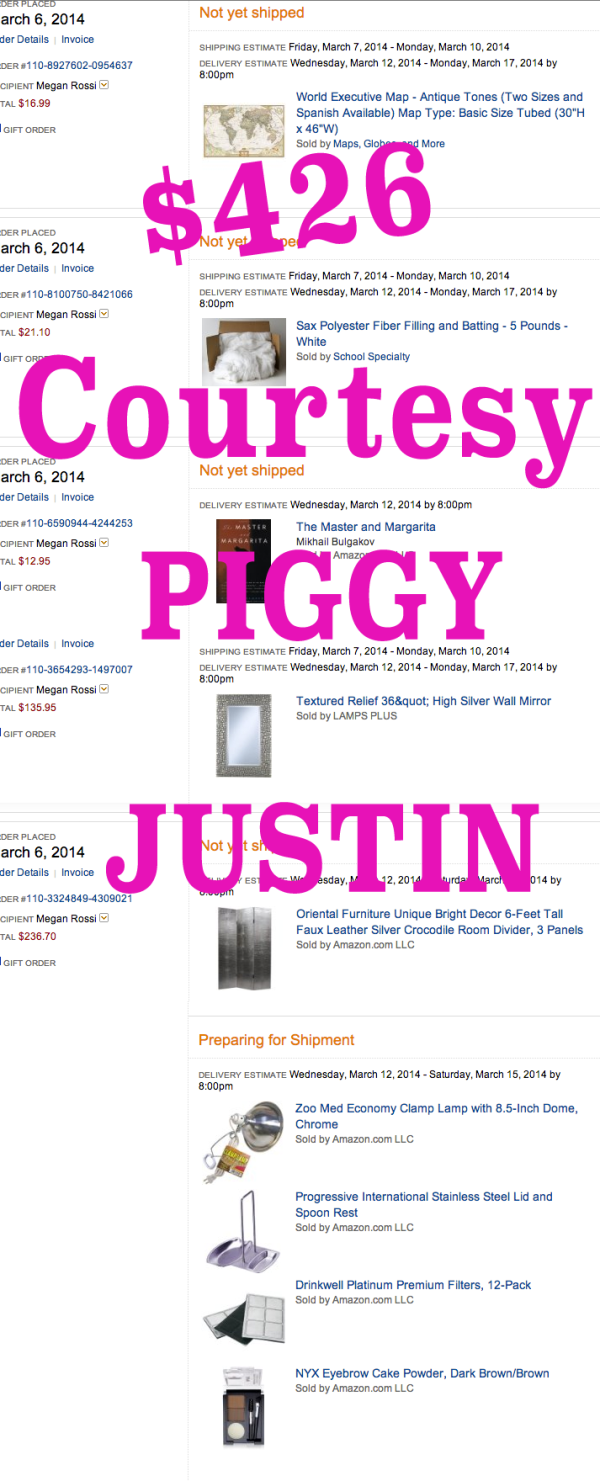 Piggy Justin, I only want:
for now. I don't want to destroy your wallet considering you have the rest of your life to spoil and obey me. Snap Snap – I expect it NOW.
Wait. Did I really just say I didn't want to destroy your wallet and actually have mercy on you?
Yeah, I did. Because it's more amusing to watch you slowly suffer my demands than to take- take- take and have you cowering in fear. Request that 3rd loan and work harder brown nosing your stupidly submissive boss. He's a gluten for sexy white bitches as well (or so I hear). Suck cock and earn *my* raise. I've got wants and you're the pig who's fulfilling them.
Or else I'll dump you.
$426 and counting.
–
The sexy Sarah Blake has a new clip out – pink satin glove tease, and it is HOT!
You wanna see? Hehehe, noooooo…I'm just going to tease you since I know you want to see my big beautiful tits so badly. Just tease and tease. Will there be a nipple slip? Mmmmm, you wish there was so much. You stroke and watch and wait and hope while I keep on with my topless tease and sexy satin gloves…