So today's posts seem to be all about financial domination. Keep your tongue in your mouth, piggy, but feel free to bring out your wallet… First up, Brat Mistress Mindy  has some sexy tribute porn to show off: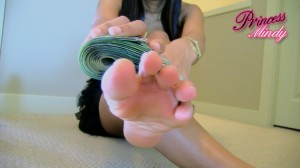 Some of my most recent amazon prezzies have started to hit my UPS box and as you know… I lub to brag, be spoiled and show how my good little servants have been showering me with their wallets! So, heres a quick blog post with some stuff thats come in along with a few other photos!
Mindy Madison – www.MindyMadison.com
–
Next is Princess Laura again with some more tribute porn and sexy shoe pics:
Here's some photos of my sexy shoes iv gotten in the last few days! A girl can never have enough shoes…true story!!!!
Iv always got shoes on my wishlist..feed my addiction!!
http://www.amazon.co.uk/registry/wishlist/32VCAHD2G4XT5
First up are my favourites..Vivienne Westwood heels
More hot pics and sexy shoes at Her blog! Read now!
–
Princess Mandy Loves Money is living up to Her name, as always, with a sexy JOI edging game She's got for sale today:
you sit there day after day, squirting out load after load. Doesn't that get a lil mundane??? I guess you wouldn't even notice since your life IS the epitome of mundane. Well tonight I'm going to shake things up a bit for you. I'm going to have both your heads spinning and begging for more. you will probably even hate Me, until the very end when I let you finally release. Yes loser, I let you cum tonight.
Read more about this clip on Her blog!
–
Mistress Severity has a HILARIOUS sissy gif:
Here are a couple of gifs to keep you busy until I have video
–
That's it for today, keep the great content coming, Ladies! And subs, keep those tributes flowing!